As part of the North Yorkshire Community Learning Partnership we are providing access to a free interactive online training course and self-help tool that will guide you through maintaining good mental health, educate you on the types of conversations to have with friends and family members and give you a better understanding of mental health. 
Champion Health focuses on how we can be proactive in preventing a crisis through building resilience and learning skills to enhance productivity. The tool includes information on spotting the signs of stress, anxiety, and depression and when, where and how to signpost someone on for further support. 
It will take you approximately 45 minutes to complete the CPD accredited course and on completion you will receive a Champion of Mental Health Certificate, valid for 1 year. 
Psychological First Aid training
Open to all frontline and essential workers and volunteers.
On 15 June is Public Health England (PHE) is launching updated Psychological First Aid (PFA) training module, aimed at all frontline and essential workers and volunteers. The course teaches the key principles of giving psychological first aid in emergencies and aims to increase awareness and confidence to provide this support to people affected by COVID-19. PFA is a globally recognised training in emergency situations and PHE has been developed this new course as part of our national incident response, and in partnership with NHS England, Health Education England, FutureLearn and others.
The course is free, and no previous qualifications are required. By the end of the course, outcomes will include: understanding how emergencies like the COVID-19 pandemic can affect us, recognising people who may be at increased risk of distress and understanding how to offer practical and emotional support. The course takes around 90 minutes to complete and is also available in three sessions for the learner to complete at their own pace.
We need to talk
'We need to talk' is an e-learning programme that has been developed for the wider public health workforce including voluntary sector, emergency services, prison staff and prison listeners and all staff in health and social care. 
The purpose of this programme is to support the ambition of reducing the stigma associated with suicide, to help everyone see that simply asking someone how they are and talking about suicide can really help.  
The programme is based on four storylines of people who are at increased risk of dying by suicide.  During these four video scenarios, the learner will have the opportunity to reflect on their own learning. The learner will be able to complete the entire programme at once, which takes approximately between 60 and 90 minutes, or complete at their own pace in smaller section. 
To access this online Suicide Prevention training course, please click here. 
Talk Suicide
SAVE A LIFE.
#TALKSUICIDE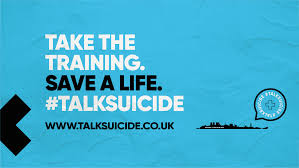 Anyone can suffer from suicidal thoughts but every one of us can make a difference.
A life is lost through suicide every two hours in the UK but suicidal thoughts and feelings affect thousands of us every single day.
The #TalkSuicide campaign has been created by the Humber, Coast and Vale Health and Care Partnership to reduce the stigma around talking about suicide by raising awareness of free suicide prevention training available from the Zero Suicide Alliance.
STORM Training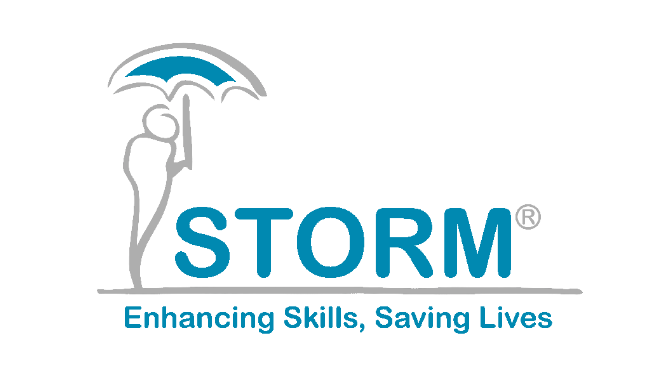 STORM are a not-for-profit social business committed to enhancing knowledge and skills in suicide prevention and self-harm mitigation. Their training courses contribute to a world where suicide does not become an option; where distress is met with compassion; and where people feel able to ask for help. STORM offer training packages for large organisation, groups and small organisations for more information please click here. 
Take My Hand
In 'Take My Hand' Kerry Fisher and Pat Sowa take readers on a very personal exploration of the universal experiences of grief and loss, love and friendship that connect us all. It is a lifeline both to those overwhelmed by heartbreak and for friends and family who don't know how to help. A powerful reminder that no matter how difficult life gets, you are not alone.
Psychology and Mental Health Courses available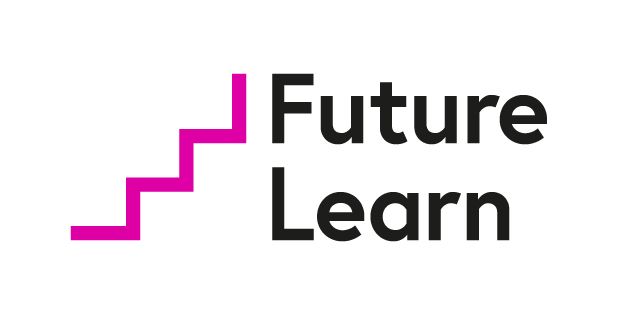 'Want to improve your own mental wellbeing or increase your awareness of complex mental health issues? Future Learn provide various online Mental Health and Psychology courses to suit your needs and interests.' Please click here. 
North Yorkshire Pathway
The newly developed North Yorkshire Pathway of support for children and young people with self-harming behaviour and/or suicidal thoughts is an online tool that contains information and guidance for parents, and professionals working with children and young people. It also provides support and advice for children and young people who identify themselves as using self-harm as a coping strategy and/or want support as a result of disclosing self-harm, suicidal thoughts and/or a previous suicide attempt.
North Yorkshire County Council
Mental Health Helpline
Monday to Thursday, 5pm to 8.30 am
Friday from 4.30 pm
(24 hours weekends and bank holidays)
This is a confidential and anonymous service which provides a listening ear, emotional support, signposting and referral into other services for individuals and the carers of people experiencing mental distress.
Kooth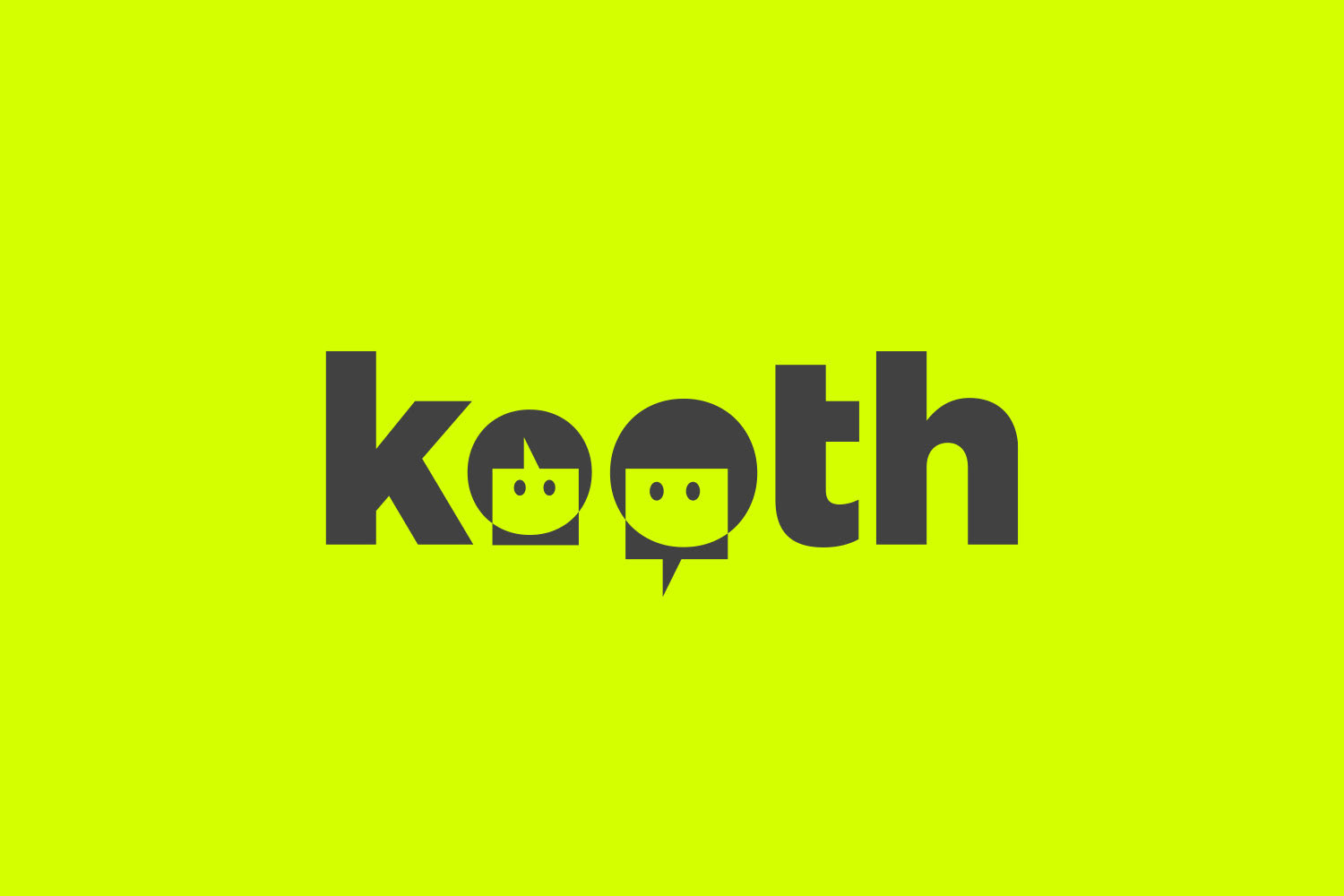 Kooth offers emotional and mental health support for children and young people aged between 11 – 24 years and is available up to 10pm every day.
Supporting those bereaved by suicide
Please see North Yorkshire's support lines for those bereaved by suicide and read how we can help.
The GoTo
The GoTo is here to help young people in North Yorkshire stay well and find the right help and support whatever is going on on their life.
Tees, Esk and Wear Valleys NHS Foundation Trust
Crisis All Age Single Point of Access telephone number
0800 0516 171
24 Hours 7 days a week
This is our new all age, single point of access telephone number is making it quicker and easier for you to call your local NHS crisis team in a mental health emergency.
The phone line offers callers, including those with learning disabilities and/or autism, a series of options which will divert them to their local service.
HeadFIT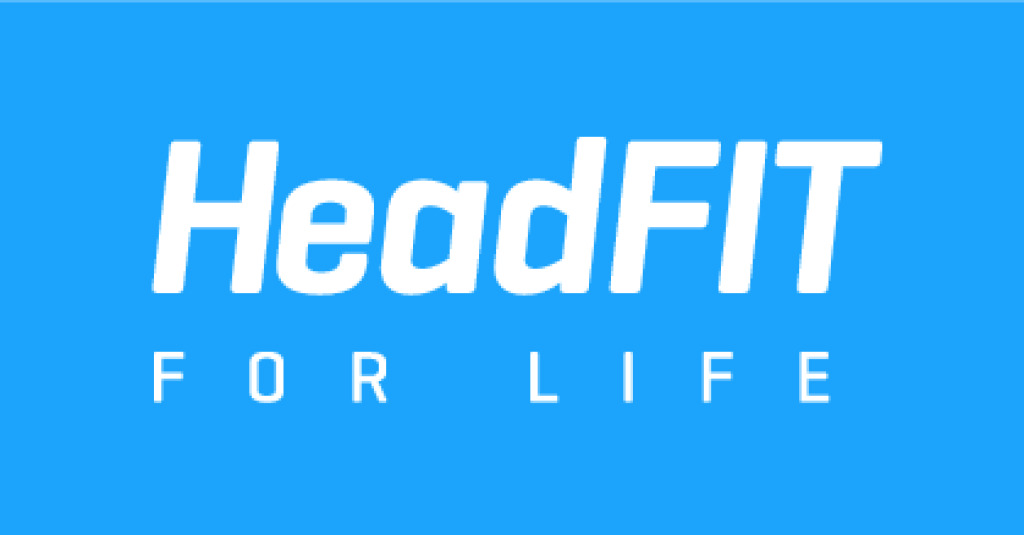 HeadFIT is a tool to manage good mental health and helps defence people stay mentally fit and on top of their game.
Happiness Pulse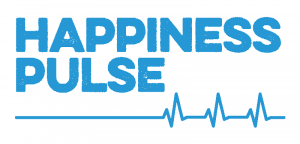 The Happiness Pulse helps you measure, understand and improve wellbeing with a simple online survey.
Shout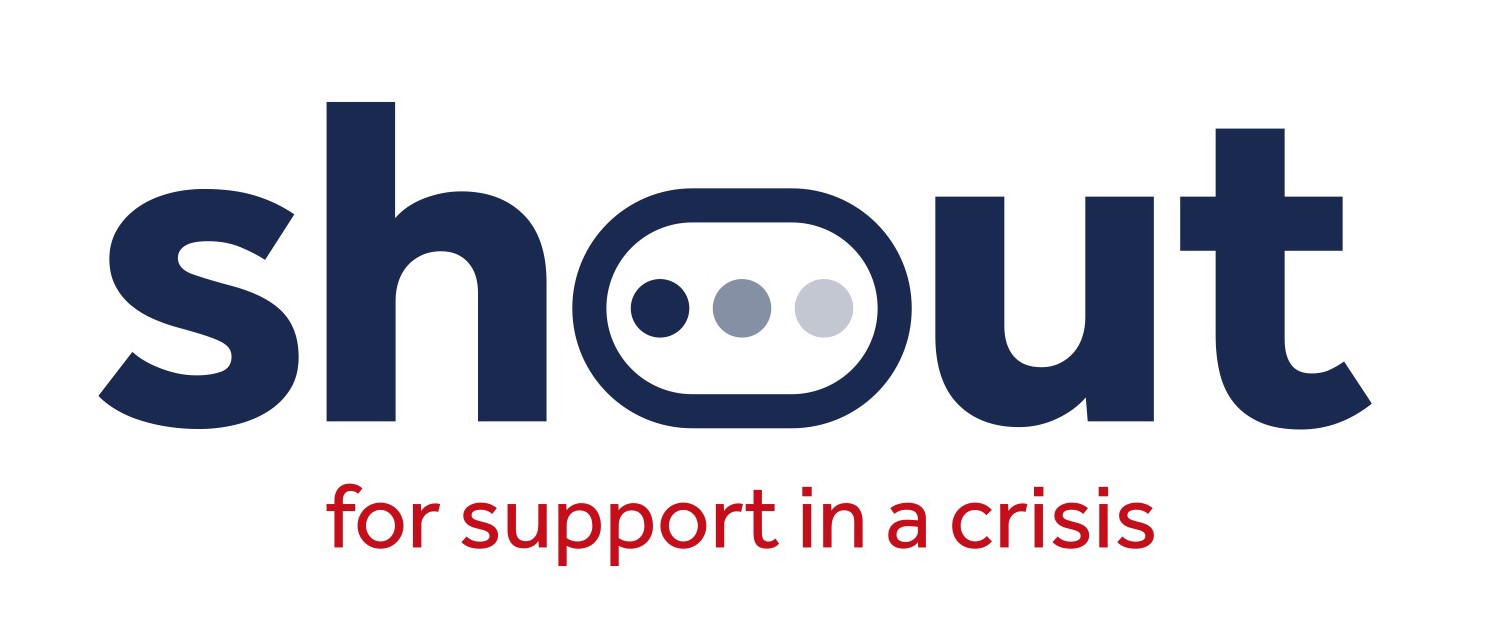 Shout is the UK's first 24/7 text service, free on all major mobile networks, for anyone in crisis anytime, anywhere. It's a place to go if you're struggling to cope and you need immediate help. Shout is powered by a team of volunteers, who are at the heart of the service. We take people from crisis to calm every single day.
Access to work mental health support service
Confidential service delivered by Remploy is funded by the Department for Work and Pensions and is available at no charge to any employees with depression, anxiety, stress or other mental health issues affecting their work.
This toolkit contains resources for statutory and charity organisations who wish to promote suicide prevention in their localities.
2017 Suicide Audit Report North Yorkshire
Follow along with this breathing exercise when you're feeling stressed, anxious or overwhelmed
in #HelloYellow
thousands of schools, offices and community groups on Friday 9 October by taking part and raising vital funds to support Young Minds.
Suicide Prevention E-learning Training Course
This workshop is a 2.5 hour virtual learning experience delivered via Zoom. It aims to equip delegates with the skills to identify those who might be at risk of suicide and direct them towards safety via national and local intervention resources. Create an account using the My Learning Online (MyLO) website, to book onto this course and engage with other MyLO learning activities.
Self-harm E-learning Training Course
Self-harm is an extremely complex issue, both for those who self-harm and the professionals who support them. This module looks specifically at individuals who self-harm, helping you to develop an understanding of the issues faced by self-harmers, and what you can do to help them. Create an account using the My Learning Online (MyLO) website, to book onto this course and engage with other MyLO learning activities.
Frontline' the new resource providing round the clock mental health support to those working on the frontline against the Coronavirus
Frontline is a partnership between Shout, Samaritans, Mind, Hospice UK and The Royal Foundation of the Duke and Duchess of Cambridge.
It aims to ensure; health, care, emergency, education and key workers, get the right support with their mental health now and in the future by offering round-the-clock one-to-one support, by call or text, from trained volunteers, plus resources, tips and ideas to look after your mental health.
Creating a trauma informed organisation
Trauma-Informed Practice is a strengths-based approach, which seeks to understand and respond to the impact of trauma on people's lives. The approach emphasises physical, psychological, and emotional safety for everyone and aims to empower individuals to re-establish control of their lives.
Trauma-informed practice recognises the prevalence of trauma and its impact on the emotional, psychological and social wellbeing of people.
The key goal of trauma-informed practice is to raise awareness among all staff about the wide impact of trauma and to prevent the re-traumatisation of clients in service settings that are meant to support and assist healing.
A trauma-informed organisation pursues an approach in all areas of its operations to prevent the replication of traumatic experiences or dynamics among clients and staff and avoids adding to the chronic stress people carry.
A programme, organisation or system that is trauma-informed;
realises the widespread impact of trauma and understands potential paths for recovery
recognises the signs and symptoms of trauma in clients, family, staff and others involved in the system
responds by fully integrating knowledge about trauma into policies, procedures and practices
seeks to actively resist re-traumatisation.
This resource 'A Treasure Box for Creating Trauma-Informed Organizations' is a book packed full of valuable resources from bestselling and award-winning author, trainer, organisational consultant, and Clinical Psychologist Dr. Karen Treisman, and will show you how to weave a deep understanding of trauma and adversity into the daily practice and the whole fabric of your organisation.
This expert knowledge is presented in a bright and easy to understand way. Every chapter contains a huge array of colour photocopiable worksheets, downloadable materials, practical ideas, reflective questions, and exercises ready to use both individually and organisationally.
Covering guidance on policies, recruitment, supervision, language, cultural humility, co-production, team meeting ideas, staff wellbeing and more, this is the ultimate treasure trove for getting your organization truly and meaningfully trauma-informed.
There are also contributors from all over the world within different contexts, from prisons to social care to schools to residential homes and much more, which illustrate how to take the ideas and apply them into real world practice.
MindED is a free educational resource for professionals working with young people on their mental health and wellbeing.
Trauma Risk Management training
Trauma Risk Management training is now available on E-learning. This course is 14 hours of blended learning and 3 virtual assessments with a fully qualified mentor. This E-learning is now accredited by the CPD standards office.
Wellbeing and mental health during Covid-19: A guide to looking after yourself and others
This booklet contains practical information about things you can do now to look after your mental health and wellbeing, and how you can support others.
Be Social, Be Well is a strategy developed which aims to tackle loneliness and social isolation in North Yorkshire.
Based on an extensive review of existing literature and research, Be Social, Be Well includes a number of personal stories demonstrating loneliness as lived by people in the county, and a focus on some of the many services available across North Yorkshire which can reduce or prevent loneliness and isolation.
Free wellbeing resources for managers in volunteer organisations in Harrogate
This guide has been created to support VCSE leaders in the Harrogate District to support the wellbeing of their staff and volunteers. The guide aims to empower leaders of the voluntary, community  and social enterprise (VCSE) organisations in the Harrogate District to create strong, resilient organisations, underpinned by a healthy and well-supported workforce. To access this resource please see here:
BUZZ US is a confidential text messaging service for young people in North Yorkshire aged 11 – 18.
By texting the service on 07520 631168 you will be able to receive confidential advice, support and signposting from a wellbeing worker within one working day via text. For more information please see:
How to manage your mental health whilst working from home
National Suicide Prevention Lifeline Wallet Card: Suicide Prevention: Learn the Warning Signs
This wallet card lists signs for suicide risk. It urges those showing any of the signs to contact a mental health professional or to call the National Suicide Prevention Lifeline.
Hub of Hope
Hub of Hope is a national mental health database bringing help and support together in one place.
The Major Incident Response Team (MIRT) provides a confidential support service to anyone who may find themselves caught up in an incident.
MIRT are a group of trained volunteers who offer their time to help with emotional and practical support to people affected by a range of extraordinary situations. For example, road traffic accidents, bereavements, community evacuations, witnessing or being caught up in larger emergencies.
All team members are trained in Mental Health and Psychological First Aid, along with safeTALK and Asist skills for those bereaved by suicide.  The team have also received training from other professional organisations such as Cruse Bereavement, Alzheimers Society and Suicide Bereavement UK.
Contact emergency@northyorks.gov.uk or see here for further information.
Suicide Bereavement UK launches 2020 'From Grief to Hope' Report
7,158 people completed the survey, and findings are presented in the report.
This is the largest suicide bereavement survey internationally.
Aims of the study
To understand the impact of a death by suicide on the lives of those who were bereaved/affected by suicide
To establish the type of support/services people bereaved by suicide had accessed, their experiences of services and whether their needs were met
To explore how support for people bereaved or affected by suicide can be improved.
High 5' breathing technique
Year 4's at Coppice Valley Primary School (Harrogate) have produced a video of the class doing 'High 5 breathing' a coping technique, for other children to help with their mental health. Watch here:
Gavin's story
North Yorkshire Sport's Development Manager Gavin Phillis talks about how being physical active, running in particular was a massive tool to help him cope with his mental wellbeing challenges over the last five years. He used running to support his mental wellbeing after tragedy hit his life.
Papyrus - A guide for Parents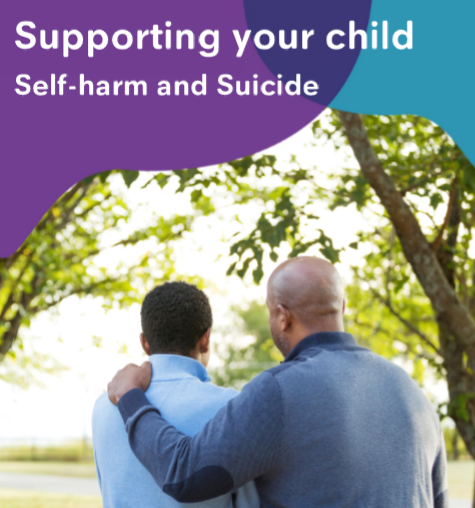 This guide has been created following discussions with parents who have experience of supporting a young person struggling with their mental health.
The aim of this guide is to provide information and guidance and to help parents cope with a young person who is struggling with thoughts of suicide. To reassure them that they are not alone.
My Mood Stars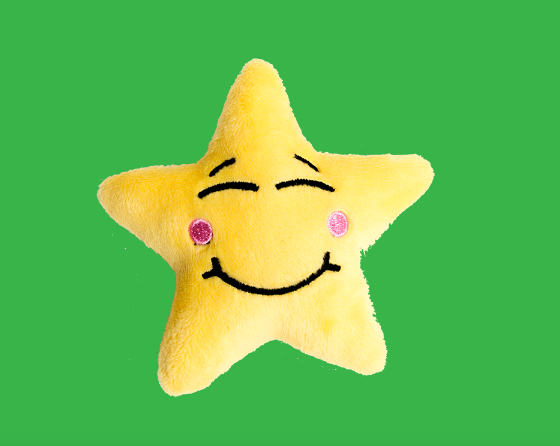 This resource includes eight 'My Mood Stars' that enable children to immerse themselves in imaginative play, either by themselves or with others. This offers a fun opportunity for children to talk about how they are feeling. The Stars, Timid, Sad, Angry, Happy, Sleepy, Surprised, Scared, and Silly can be used to set the scene for endless stories and games to be played with a downloadable activity sheet.
Online emotional wellbeing and mental health support.
Older people's mental health