10 September
Its #WorldSuicidePreventionDay which aims to spread awareness of suicide prevention! Every year suicide is among the top 20 leading causes of death for people of all ages! You can find some interesting ways to show your support here: https://www.iasp.info/wspd/

As part of the North Yorkshire Community Learning Partnership we are providing access to a free interactive online training course and self-help tool that will guide you through maintaining good mental health, educate you on the types of conversations to have with friends and family members and give you a better understanding of mental health. 
Champion Health focuses on how we can be proactive in preventing a crisis through building resilience and learning skills to enhance productivity. The tool includes information on spotting the signs of stress, anxiety, and depression and when, where and how to signpost someone on for further support. 
It will take you approximately 45 minutes to complete the CPD accredited course and on completion you will receive a Champion of Mental Health Certificate, valid for 1 year. 
Psychological First Aid training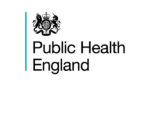 Open to all frontline and essential workers and volunteers.
On 15 June is Public Health England (PHE) is launching updated Psychological First Aid (PFA) training module, aimed at all frontline and essential workers and volunteers. The course teaches the key principles of giving psychological first aid in emergencies and aims to increase awareness and confidence to provide this support to people affected by COVID-19. PFA is a globally recognised training in emergency situations and PHE has been developed this new course as part of our national incident response, and in partnership with NHS England, Health Education England, FutureLearn and others.
The course is free, and no previous qualifications are required. By the end of the course, outcomes will include: understanding how emergencies like the COVID-19 pandemic can affect us, recognising people who may be at increased risk of distress and understanding how to offer practical and emotional support. The course takes around 90 minutes to complete and is also available in three sessions for the learner to complete at their own pace.
STORM Training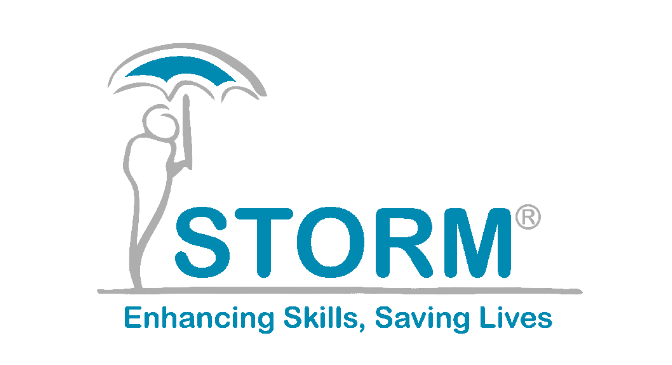 STORM are a not-for-profit social business committed to enhancing knowledge and skills in suicide prevention and self-harm mitigation. Their training courses contribute to a world where suicide does not become an option; where distress is met with compassion; and where people feel able to ask for help. STORM offer training packages for large organisation, groups and small organisations for more information please click here. 
Access to work mental health support service
Confidential service delivered by Remploy is funded by the Department for Work and Pensions and is available at no charge to any employees with depression, anxiety, stress or other mental health issues affecting their work.
This toolkit contains resources for statutory and charity organisations who wish to promote suicide prevention in their localities.
Free wellbeing resources for managers in volunteer organisations in Harrogate
This guide has been created to support VCSE leaders in the Harrogate District to support the wellbeing of their staff and volunteers. The guide aims to empower leaders of the voluntary, community  and social enterprise (VCSE) organisations in the Harrogate District to create strong, resilient organisations, underpinned by a healthy and well-supported workforce. To access this resource please see here:
Creating a trauma informed organisation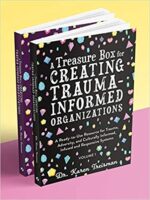 Trauma-Informed Practice is a strengths-based approach, which seeks to understand and respond to the impact of trauma on people's lives. The approach emphasises physical, psychological, and emotional safety for everyone and aims to empower individuals to re-establish control of their lives.
Trauma-informed practice recognises the prevalence of trauma and its impact on the emotional, psychological and social wellbeing of people.
The key goal of trauma-informed practice is to raise awareness among all staff about the wide impact of trauma and to prevent the re-traumatisation of clients in service settings that are meant to support and assist healing.
A trauma-informed organisation pursues an approach in all areas of its operations to prevent the replication of traumatic experiences or dynamics among clients and staff and avoids adding to the chronic stress people carry.
A programme, organisation or system that is trauma-informed;
realises the widespread impact of trauma and understands potential paths for recovery
recognises the signs and symptoms of trauma in clients, family, staff and others involved in the system
responds by fully integrating knowledge about trauma into policies, procedures and practices
seeks to actively resist re-traumatisation.
This resource 'A Treasure Box for Creating Trauma-Informed Organizations' is a book packed full of valuable resources from bestselling and award-winning author, trainer, organisational consultant, and Clinical Psychologist Dr. Karen Treisman, and will show you how to weave a deep understanding of trauma and adversity into the daily practice and the whole fabric of your organisation.
This expert knowledge is presented in a bright and easy to understand way. Every chapter contains a huge array of colour photocopiable worksheets, downloadable materials, practical ideas, reflective questions, and exercises ready to use both individually and organisationally.
Covering guidance on policies, recruitment, supervision, language, cultural humility, co-production, team meeting ideas, staff wellbeing and more, this is the ultimate treasure trove for getting your organization truly and meaningfully trauma-informed.
There are also contributors from all over the world within different contexts, from prisons to social care to schools to residential homes and much more, which illustrate how to take the ideas and apply them into real world practice.
How to manage your mental health whilst working from home
Support your team and yourself with this free Guide to Wellness Action Planning
New online learning portal for Mental Health Friendly Organisations in physical activity, exercise, sport and wellbeing

An online learning portal developed by North Yorkshire Sport, Active Humber & Yorkshire Sport Foundation, to provide bitesize online learning for anyone delivering physical activity, exercise, sport or wellbeing in a community, club or school setting. Modules available include Active Communities, Mental Health Friendly Organisations, social media masterclasses, engaging women & girls in sport and physical activity, strengthening your club through volunteers, understanding young people and getting them active and more.
Facts for Action
Facts for Action is a series aimed at health and social care professionals, those working in suicide prevention and community leaders to provide more information on each risk factor of suicide included within our interactive maps. 
Suicide Prevention Resource Map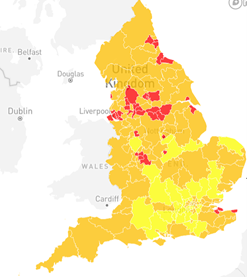 Suicide Prevention Resource Map developed in partnership with the NHS Benchmarking Network. This map enables you to gain a more in-depth picture of your community, including over a 100 different health, social and service related factors that contribute to people dying by suicide.
Useful resources for suicide prevention day
Useful resources for suicide prevention day
Fronline19
Free & Confidential Psychological Support Service for people working in the NHS & frontline services in the UK