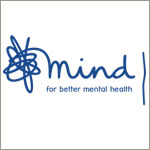 About Mind in Harrogate
Mind in Harrogate District is a Registered Charity and a Company Limited by Guarantee.The organisation is based in Harrogate, but also operates an outreach programme across the Harrogate district. We believe that people experiencing mental ill health should live full lives and play their full part in society. Our service is currently open to anyone aged over 18 who is experiencing any kind of mental ill health. We offer a friendly environment where people can join a range of activities or simply enjoy the drop-in service. We have strong links with all other mental health services in the area and through partnership working with the Job Centre and Citizens Advice Craven & Harrogate, provide direct referral advice and surgeries for housing and benefit enquiries. All of our services and activities encourage active engagement, to help people keep learning, connect with each other and contribute to their communities. We provide a range of activities to challenge stigma, develop skills, encourage social inclusion, combat loneliness and promote healthy approaches to life and living including social groups, peer support groups, creative arts and music groups, an adult counselling service. We are qualified to deliver high quality training opportunities (mental health first aid training) relating to mental well-being to other professionals in the VCSE, social and health care sectors. We have a track record of providing mental health first aid training to companies (e.g. National Trust – Fountains Abbey, Coca Cola European Partnership).
North Yorkshire County Council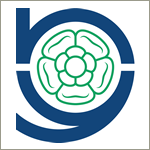 North Yorkshire County Council
North Yorkshire County Council (NYCC) has a well-established, professional and high quality training and learning (T&L) service with a breadth of experience in delivering a range of training and learning interventions to both our council workforce as well as volunteers, partner agencies and various private, voluntary and independent sector providers. Since forming as a centralised service in 2013 we have had 72,720 learners attend training courses; 59,885 NYCC and 12,735 from external partner organisations. As the dedicated training function of a local authority, the focus of a lot of our training delivery is around safeguarding and welfare of both the children and adults, and ensuring those who work with them are confident, safe and competent to operate to a high standard providing quality services. T&L have been delivering Mental Health First Aid (Adult and Youth) since 2016 and to date have delivered to 724 staff over 57 courses (Adult) and 188 staff (Youth) over 15 courses.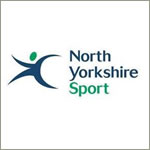 About North Yorkshire Sport
North Yorkshire Sport Ltd is a registered charity and the Active Partnership for North Yorkshire & York. Our overall aims are to promote and encourage increased participation in sport & physical activity, reduce inactivity levels across the population and within targeted demographics and to use sport as a driver for positive change to help tackle barriers to being regularly active, such as health, deprivation, training & employment and disability in order to build stronger communities. We champion the fact that sport and physical activity is proven to help improve mood, reduce stress and prevent and manage anxiety and depression and is cited as a 'wonder drug' in improving emotional wellbeing. For this reason we have developed a number of sport and physical activity interventions and supported delivery partners to provide that accessible, non-judgemental environment where participants can be active and benefit from the peer support of people who have experienced/are going through similar things.We are qualified to deliver the Mental Health First Aid England Adult 2-day course to club coaches, staff and members but have also successfully expanded this training to non-sport organisations in Harrogate, Hambleton, Richmondshire and Whitby.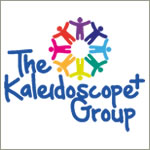 About KPG
KPG is a leading health and wellbeing charity offering a range of services working with people to improve and maintain good levels of emotional health, which includes some campaign work. Services and activities are available in a range of community and building based settings, including in clients own homes, schools and work places. Current services include but are not exclusive of; Floating Support, Registered Care Homes, Wellbeing Groups, Talking Therapies for adults, children and young people. We also offer bereavement support for people who have been bereaved by suicide, a crisis text support line and we offer a whole host of accredited and bespoke training provision.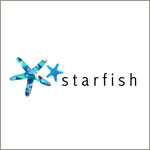 About Starfish
Starfish offers expert training in all adult and youth Mental Health First Aid courses. Both face to face and on line training are offered.
In addition, Starfish designs and develops bespoke training on a rrange of wellbeing topics such as managing stress, healing traumatic loss, supporting carers and parents, anxiety and bereavement.
Starfish is led by Pat Sowa who draws on her wide experience both through lived experience of suicide loss and in her work as a trainer, speaker and writer.
Pat is a nationally acclaimed speaker calling for action and change in mental health attitudes and treatment. As a former head teacher and as a parent she brings a wealth of practical expertise to the training she leads. Pat also works closely with North Yorkshire Suicide Prevention Strrategy Group and the adult and children's Safeguarding Boards representing those with lived experience of suicide.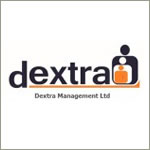 About Dextra Management
Dextra Management Ltd, owned by Dariel Pitt is based in Harrogate, and is passionate about delivering Mental Health First Aid courses both locally and nationally. The aim of the organisation's activities is to raise the literacy of mental health and suicide awareness, reduce stigma and increase resilience within all our communities. The company offers a suite of MHFA courses which are delivered on the customers' site and is also able to develop bespoke training sessions that best meet the audiences' needs. Activities include managing and delivering on more large-scale MHFA projects. Courses are delivered by a quality assured instructor who has attended the Instructor Training programme accredited by the Royal Society for Public Health and is trained to keep people safe and supported while they learn. Dextra Management has also been supporting Mind in Harrogate District for the last 5 years with activities such as mentoring, MHFA Training (staff, service users and local organisations), volunteering as well as giving time to do talks and presentation on behalf of MiHD (e.g. Coca Cola, Fountains Abbey, Harrogate Borough Council, Rossett School, St John Fisher's, Harrogate College, Army Foundation College, Belzona, CNG) and for the last three years was a valued Trustee.
Golden Tree Wellbeing CIC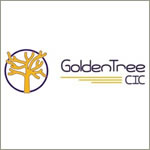 About Golden Tree Wellbeing CIC
Golden Tree Wellbeing CIC was established in 2014and provides innovative, evidence-based opportunities for life-long learning that support and enhance the health and wellbeing of individuals, organisations and communities. We provide professional development training around Mental Health, stress management and wellbeing training to personnel within schools, colleges and businesses. We deliver the OfQual regulated First Aid for Mental Health (Level 1, 2 and 3); Applied Suicide Intervention Skills Training (ASIST). We are also able to offer SafeTalk training through our associate trainers. We are passionate in our approach to mental health and wellbeing training. We provide excellence in mental health training and along with our on-going mission statement to improve the understanding of mental health issues, reduce levels of distress in individuals and create suicide-safer communities. We have an excellent track record of delivering highly evaluated, evidence based training to a range of organisations and community groups.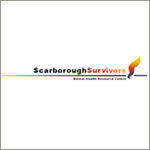 About Scarborough Survivors
Scarborough Survivors has been operating as a Mental Health charity since 1994. Being the commissioned community service to provide mental health support within the Borough of Scarborough. We offer support to anyone over the age of 16 affected by poor mental health. By offering a safe, homely, non-judgemental environment where they are not judged, but supported and empowered to live a fulfilling life. We are service user-led, 51% of the Board of Trustee being regular users of our service. The organisation is represented on strategic committees and boards across the county and locally to represent and speak out on behalf of the service users, to ensure that their voice is heard and listened to by those who are strategically placed to influence policy and how services are delivered and developed. Our CEO is a Mental Health First Aid Trainer and ASIST Trainer since 2016/17 and has delivered MHFA training to a range of organisations and agencies. We have developed be-spoke training packages for use in the community or commercially, including safeguarding, suicide awareness, mental health awareness, all of which can be delivered to small or large groups. We have developed be-spoke training packages for use in the community or commercially, including safeguarding, suicide awareness, mental health awareness, all of which can be delivered to small or large groups.
Suicide Prevention Workshops Ltd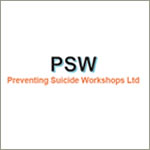 About Preventing Suicide Workshops Ltd
Isobel and Andrew Russell provide suicide prevention workshops across England. They currently provide LivingWorks ASIST, LivingWorks safeTALK and Lifeline Workshops and The ASK (assessing for suicide in kids) Workshop (online hybrid and face to face versions). They work closely with community groups and individuals to develop a community response to suicide prevention. They provide unpaid individual support and suicide safety planning to individuals they know.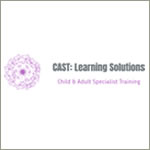 About CAST Learning Solutions
Trainer Katie is the Founder of CAST Learning Solutions. Katie is a National Trainer for MHFA England, ASIST, safeTALK & Bespoke Commissioning. Katie is also a plenary speaker and mental health advisor. CAST as an organisation works towards making all communities 'suicide-safer' all of the learning solutions CAST offer aim to build an individual's confidence, knowledge, skills and understanding of a wide range of mental health and safeguarding issues. CAST design and develop bespoke training to meet specific learning aims and objectives and can train anyone over the age of 16.
North Yorkshire Hospice Care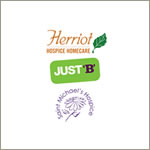 About North Yorkshire Hospice Care
North Yorkshire Hospice Care is a registered charity and has a family of services operating such as – Saint Michaels and Herriot Hospice Homecare that  provide end of life care, both within a hospice setting and out in the community. Just'B' that provides pre-bereavement support and post-bereavement support, for adults, children and young people. Just'B' also delivered a Schools Service providing emotional wellbeing support to students within their school setting. The charity also provide ASIST training and MHFA training.
BlueRidge Performance Management Ltd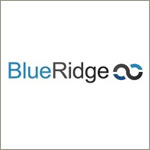 About BlueRidge Performance Management Ltd
Both Seamus & Sally Are MHFA Instructors and licensed to deliver the following Mental Health First Aid England Courses. They have trained over 1000 delegates so far in MHFA Skills.
Mental Health First Aid Online and 2-day face to face
Mental Health First Aid 1 day Champion course
Mental Health Aware course
BlueRidge are based in Ryedale with 20+ years' experience of running their own business and engaging with a range of organisations to support their people development.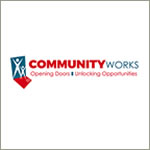 About Community Works
Community Works has an excellent track record of  supporting children, young people, adults and older people with mental ill health. They offer a holistic delivery model and work with the person as a whole; offering one to one support, group activities and practical interventions. The majority of staff are mental health first aiders.
They employ staff qualified in life coaching, mentoring and counselling so are able to match individuals up with the most appropriate method of support. Community Works have staff trained in specific therapies such as drawing and talking and sand therapy. 
Community Works is an accredited training centre with NOCN and Qualsafe. They actively support with external factors which contribute to mental ill health such as poor housing, debt and relationship breakdowns.
PAPYRUS- Prevention of Young Suicide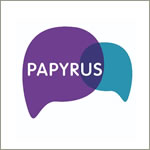 About Papyrus
The work Papyrus do centres around three key principles; Support Equip and Influence. They provide confidential support and advice to young people struggling with thoughts of suicide, and anyone worried about a young person through their helpline, HOPELINEUK. Papyrus engage communities and volunteers in suicide prevention projects and deliver education and training programmes to individuals and groups. They also aim to shape national social policy and make a significant contribution to the local and regional implementation of national suicide prevention strategies wherever they can. They press for change in many places using hard-hitting and dynamic campaigns as well as presenting evidence to those in power so that lessons can be learned and learning implemented to help save young lives.
Scarborough, Whitby, Ryedale Mind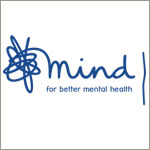 About Scarborough, Whitby, Ryedale Mind
SWRMind are a small, independent charity providing services across Scarborough, Whitby, Ryedale and Esk Valley supporting adults (16+) experiencing mental ill health to:
Become healthier, better manage mental health
Lead full, independent, rewarding lives
Become more included and active in community life
Reach potential, live the life they want.
Services include:
Side by Side provides personalised, 1-2-1 support with a Mind worker and/or volunteer. The service addresses individual needs/aspirations, tackling underlying causes of mental ill health. This could include support to become more active, take up employment or learn stress management techniques.
Social Prescribing "prescribes" meaningful activities to increase activity and connection to community. It also offers practical support, guided self-help, life skills and support to develop coping strategies.
Good Finance=Good Health (Scarborough/Whitby) and Money in Mind (Ryedale) provide support on benefits, debt, financial literacy.
Friday Group meet weekly in Scarborough, providing peer support, activities, listening ears.
Changing Minds is workshop programme on mental health and behaviour change including managing anxiety, anger management, advocacy, communication.
Whitby Surgery provides 1-2-1 wellbeing sessions at Whitby Group Practice and in the community.
Training/Consulting – provide "off-the-shelf" and bespoke training to schools/colleges, VCSE groups and advice/training/consultancy to businesses on mentally healthy workplaces.